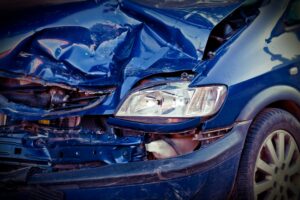 Have you been involved in a serious traffic accident that was responded to by the Placentia Police Department? If so, we recommend that you request a copy of your traffic report.
Victims of serious vehicle accidents often face significant hardship caused by lost wages, property damage, and an assortment of medical bills. The police accident report contains important information that you'll need in order to receive the most compensation for your troubles.
Here, we've explained your options for obtaining a copy of your Placentia Police Department accident report.
Need assistance? Let our qualified attorneys help.
We understand that the time following a serious traffic accident is filled with pain, shock, anxiety, and confusion. If you find yourself in this situation, we want to help. Complete the short form below and one of our qualified injury attorneys will contact you to help you track down your report.
How to Request a Copy of Your Placentia Police Accident Report
According to the Placentia Police Department, you can request a copy of your accident report online, via email or in-person. The department recommends in-person requests.
Requesting Your Report In-Person
Head over to the Placentia Police Station at:
Placentia Police Station
401 E. Chapman Ave.
Placentia, CA 92870
The front desk is open Monday through Friday, 8 am to 5 pm. Make sure to bring a valid government-issued identification. There will be a fee of $0.25 per page.
Requesting (and Receiving) Your Accident Report Online
You can retrieve your Placentia traffic collision report online at the LexisNexis Police Reports website. You will be asked enter State and Jurisdiction, plus one of the following pieces of information:
Report Number

Last Name and Date of Incident
Requesting (and Receiving) Your Accident Report Through the Mail
To request a copy of your report through the mail you must include:
Report number

Copy of your driver's license

A check for the $10 fee.
Mail your accident report request to:
Placentia Police Department
401 E. Chapman Ave.
Placentia, CA 92870
Important Items to Note About Obtaining Your Report:
Please call 714-993-8164 to confirm your report's availability, or with any questions.

Please note, requesting your report in person will save you money. Requests by mail cost $10 and in-person requests are $0.25 per page.