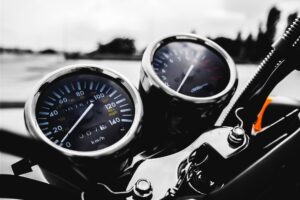 Santa Ana, CALIFORNIA – According to reporting from OCRegister, two people have died following a Wednesday afternoon crash involving a motorcycle in Santa Ana.
Officers from the Santa Ana Police Department responded around 1:30 pm to a collision on Raitt Street between McFadden and Edinger avenue. Witnesses say a man on a motorcycle was traveling south on Raitt at high speed when he collided with a red Dodge Charger. The women driving the Dodge was attempting to make a U-turn from north to south on Raitt.
Both vehicles caught on fire as a result of the collision. Orange County Fire Authority removed the woman from the car and citizens pulled the motorcyclist away from his motorcycle. Other citizens put out the fire with their own hoses.
The 35-year-old motorcyclist was pronounced dead at the scene. The 40-year-old woman was taken to a local trauma center and treated for serious burns where she later died.
Witnesses believed both victims lived in the area where the crash occurred. The names of the deceased have not been released pending next-of-kin notification. Police are still investigating to determine who is a fault for the crash.
At RMD Law, our Orange County auto accident attorneys are committed to fighting for the rights of injured victims and their families. If you or your loved one was injured or killed in a motor vehicle accident, we are here to help. For a free, no obligation consultation, please contact our legal team today.