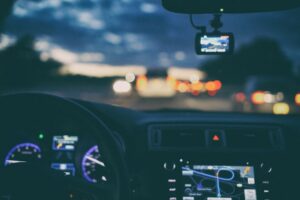 Buena Park, CALIFORNIA – According to MyNewsLA, one person died Monday after a multi-vehicle crash involving at least three cars. The crash happened on the Santa Ana (5) Freeway in Buena Park at 4:53 am.
The vehicles were heading northbound on the Santa Ana Freeway and collided near the Auto Center Drive off-ramp south of Beach Boulevard and north of Riverside (91) Freeway.
Witnesses told CHP that a small car that had stalled on the side of the highway. A second vehicle hit the stalled car and then crashed into a wall. A third vehicle was also involved and said to have hit the wall in the same spot. In an attempt to avoid the crash, two more vehicles collided with each other.
CHP called the Orange County coroner's office to the scene at 5:28 am. Police issued a SigAlert at 5:33 am for all northbound lanes and the transition road from the westbound Riverside Freeway to the northbound Santa Ana Freeway. CHP is investigating the crash. The name of the woman who was killed has not been released.
At RMD Law, our Orange County auto accident attorneys are committed to fighting for the rights of injured victims and their families. If you or your loved one was injured or killed in a motor vehicle accident, we are here to help. For a free, no obligation consultation, please contact our legal team today.