SANTA ANA, CALIFORNIA – According to reporting from ABC 7, a pedestrian was killed after being struck in a hit-and-run collision that occurred just outside of the South Coast Global Medical Center in Santa Ana.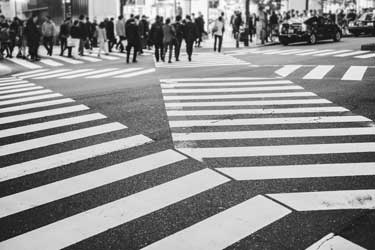 A witness at the scene reported to local law enforcement that she saw a man lying in the road on the northbound side of Bristol Avenue. She stated that she made a u-turn in order to get a better view of the situation, when an oncoming vehicle slammed into the pedestrian.
The witness reported that the driver of the vehicle briefly stopped, but then sped off — fleeing the scene of the deadly accident.
Several hours later, a man ― now identified by ABC 7 as Juan Carlos Alcantara — called police and stated that he believed that he may have struck a pedestrian earlier that morning. Mr. Alcantara was then taken into custody. The victim of the crash was not publicly identified by law enforcement.
Unfortunately, pedestrian accidents remain far too common in Orange County and throughout the state of California. A comprehensive report released last year by the California Department of Public Health found that more than 13,000 pedestrians are injured in crashes in the state each year.
At RMD Law, our Orange County pedestrian accident lawyers have deep experience representing injured victims. If you or your loved one was injured in a pedestrian collision, please do not hesitate to contact our law firm for a free, no obligation legal consultation.
---
If a family member would like the name of a person removed for any reason, please click the "Remove Post" link. REMOVE POST