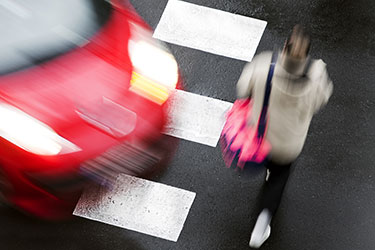 Anaheim, California – A man walking on the sidewalk was struck and fatally wounded by a drunk driver late Saturday night.
Authorities arrested Stefanie Lyn Beiser, 47 of La Mirada under suspicion of driving under the influence of drugs or alcohol and causing bodily injury and gross vehicular manslaughter while intoxicated.
At 11:04 pm, the victim, a 54-year-old Fresno resident, was walking south on a sidewalk on the east side of Disneyland Dr. when he Beiser's vehicle struck him.
Beiser was driving a 2007 PT Cruiser when it jumped the curb from Katella Ave. and hit a tree, a pole and an electrical box all before striking the victim.
The man's identity is being withheld pending notification of his relatives. Emergency responders transported him to the UC Irvine Medical Center. His injuries were so severe he was later pronounced dead at the hospital.
Anaheim police booked Beiser with a $100,000 bail at the Anaheim Detention Facility.
Disclaimer: This article contains opinions and NOT statements of fact in any way whatsoever. The information here is general information that should not be taken as legal advice. NO attorney-client relationship is established between you and our attorneys by reading this article. This article is attorney advertising and should not be used as a substitute for legal advice from a qualified lawyer.
At RMD Law, our Orange County auto accident attorneys are committed to fighting for the rights of injured victims and their families. If you or your loved one was injured or killed in a motor vehicle accident, we are here to help. For a free, no obligation consultation, please contact our legal team today.
If a family member would like the name of a person removed for any reason, please click the "Remove Post" link. REMOVE POST