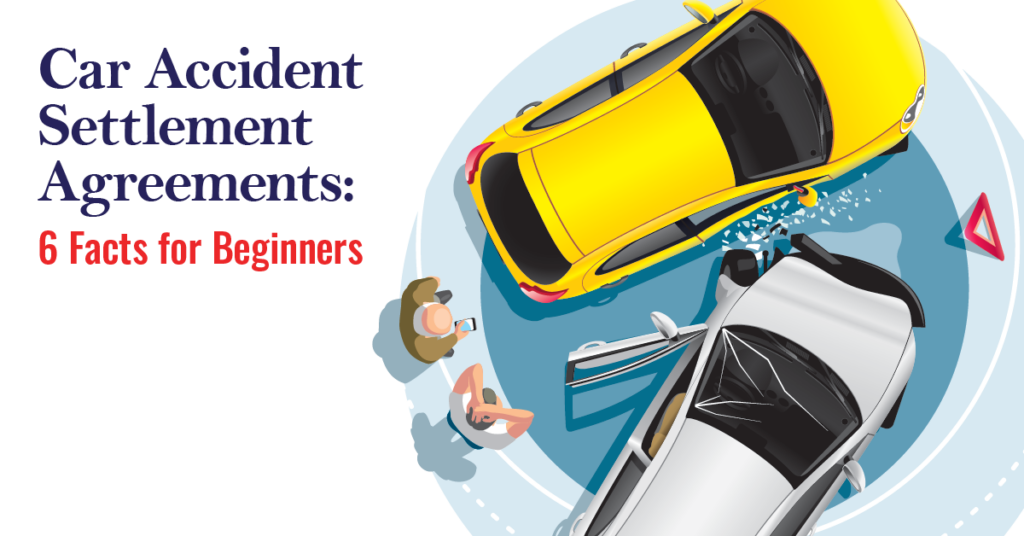 When you have been involved in a car accident, there are two ways to resolve it: through a trial or an out-of-court settlement. If you prefer to settle the issue out of court, you and the insurance company must sign a settlement agreement.
What does a car accident settlement agreement contain, and how does the process work? Read on to find out.
What is a Car Accident Settlement Agreement?
A car accident settlement agreement usually involves an insurance company compensating the victim for their injuries. The insurance company can either be the defendant or liable party's provider or the victim's.
The agreement is made in the form of a contract containing the settlement terms for the accident. It details the financial compensation owed to the victim as agreed upon by the insurance provider and the victim.
Car Accident Settlement Agreements: 6 Facts for Beginners
Before signing a car accident settlement agreement, here are a few things you should know.
1. A car accident settlement agreement is final and binding
The first thing you should know about car accident settlement agreements is that they are final and binding once signed by both parties. This means that you can no longer change your mind or modify the terms contained in the agreement after you have affixed your signature. Otherwise, you can be charged with a breach of contract and be sued for damages.
2. The settlement may cover economic and non-economic damages
A settlement agreement may include terms on the types of damages you are entitled to, such as economic and non-economic damages.
Economic damages are a form of financial compensation that covers the monetary losses you incurred because of your injuries. This type accounts for your medical expenses, lost wages for time off work, and other out-of-pocket costs. Meanwhile, non-economic damages account for your mental suffering, discomfort, inconvenience, and emotional distress.
3. The settlement agreement releases the insurance company and the defendant from liability
Once signed, the settlement agreement releases the insurance provider from further liability. As such, you cannot file any claims arising from the accident against the insurance company in the future.
For example, if you discover more injuries after signing the agreement, you cannot file a personal injury case against the insurance company or demand further compensation. This applies even if you did not know about the injuries' existence when you signed the agreement.
4. The settlement offer may be lower than your claim's value
Unfortunately, insurance companies often draft car accident settlement agreements in their favor. Hence, they usually offer an amount lower than your claim's value to settle the case.
In this instance, hiring a personal injury attorney may be in your best interest. Your lawyer can advise you on your possible options so you can get the compensation you deserve. Meanwhile, if you have not yet completed your medical treatments, it's wise not to sign the agreement. You may be entitled to bigger compensation when your medications are completed.
5. Car accident claims can be settled out of court
You may be considering taking your case to court if you think the settlement offer is too low. While this may be a possible remedy, another alternative is mediation, conciliation, or arbitration. These are types of an out-of-court settlement process called alternative dispute resolution (ADR).
ADR can be an option if you want to negotiate a higher settlement amount for your claim. Besides being cheaper than litigation, it also disposes of a case within a shorter time.
6. Settlement offers are often negotiable
Once the insurance provider proposes a settlement amount, you can always negotiate if you think the offer is too low than what you're entitled to. If you have a personal injury attorney, they can negotiate on your behalf to make sure that you get compensated for all your injuries, physical and emotional.
Settling Your Personal Injury Claim
Car accident settlement agreements are a faster way to resolve a car accident dispute. However, this mode may not always be appropriate. This is why it is important to know how the process works before signing a settlement agreement so you can be guided in your decision-making.
If you have been involved in a car accident and need an Irvine injury attorney to work your case, reach out to us at RMD Law. Our experienced lawyers are ready for the tireless representation you deserve.
Contact us today for a free case evaluation!