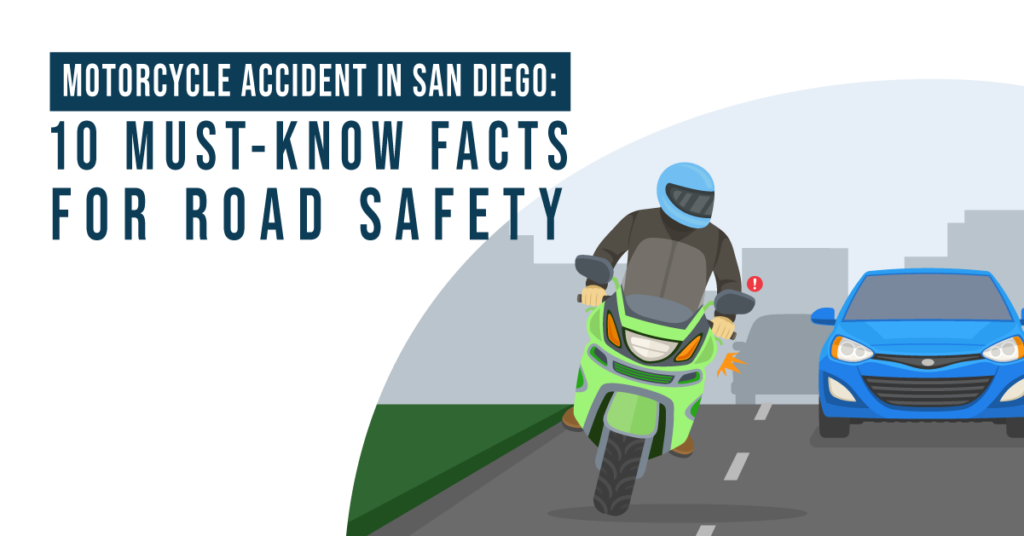 San Diego, California, is the dream destination for many motorcycle enthusiasts. Its scenic routes and favorable weather conditions have inspired motorists to take their bikes onto the open road and experience the county's beauty.
While it provides a memorable experience for bikers like you, much like other areas in California, motorcycle accidents can still happen in San Diego. If you're not careful, such cases can lead to severe injuries or even death.
Here are some motorcycle accident facts and tips to help you stay safe.
Statistics on Motorcycle Crashes You Should Know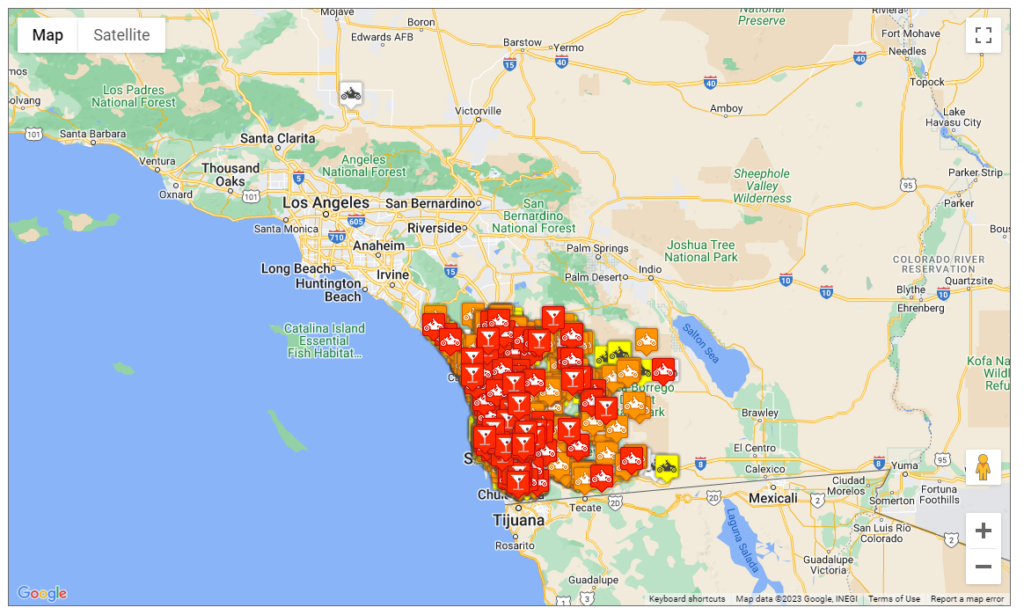 1. As of 2021, California has the second most number of registered motorcycles, with a total of 812,924. (Statista)
According to Statista, California is one of the states with the most registered motorcycles—private or commercial—next to New York. But why is that so? Because California is also one of the most populous places in the United States, comprising 12% of the country's total.
Moreover, the state has great weather conditions for most of the year. So, individuals are more likely to buy a motorcycle and traverse the open road.
2. The number of motorcycle accidents in San Diego totaled 3,549 from 2020 to 2022. (Transportation Injury Mapping System)
Several reasons contribute to the high number of motorcycle accidents in San Diego.
Speeding is the number one cause of motorcycle accidents not in the county, but also in the whole state of California. As per Berkley SafeTREC's report, unsafe speeds are a top contributing factor to 30.9% of motorcycle crashes in 2020. Other causes are improper turning (22.2%) and automobile right-of-way violations (16.1%).
Another notable cause of motorcycle accidents in San Diego is alcohol involvement. The Transportation Injury Mapping System showed that about 10% (or 354 cases) of motorcycle accidents had a party under the influence.
3. Motorcycle accidents in San Diego reached 114 fatalities in total from 2020 to 2022. (Transportation Injury Mapping System)
Riding a motorcycle may be one of the quickest ways to get from point A to point B. However, statistics show it is also one of the most dangerous transportation methods. Statista states that motorcycle crashes result in more than 200 fatalities per billion passenger miles in the U.S.
4. In California, 2021 had the highest number of fatalities from motorcycle crashes, with 4,445 in total. (Transportation Injury Mapping System)
According to the California Statewide Integrated Traffic Records System (SWITRS), 2021 had the highest number of fatal motorcycle crashes in the last 10 years, totaling 4,133. Fatalities also reached a record high of 4,445. The top causes of these fatal crashes were speeding ( 30.61%) and impaired driving due to alcohol (25.41%).
5. In 2020, the most common type of motorcycle accident was broadside crashes, taking up 25.1% of the total. (Berkeley SafeTREC)
Broadside accidents result from one vehicle's front end crashing onto another's side. This type of accident can cause motorists significant injuries, or even death, especially if they collide with a car since motorcycles don't have the same protective vehicle bodies. Overturned crashes are the second most frequent type, which can be deadly without the proper protective gear.
5 Road Safety Tips for Motorcycle Riders in San Diego
While these numbers may be jarring, you can always err on the side of caution and follow road laws and rules for your safety.
1. Wear protective gear
The first and most important tip you should remember is to ride your vehicle with the appropriate protective gear. San Diego helmet law requires head protection when riding motorcycles. However, not all helmets can keep you safe. So, choosing one that's high quality and meets the safety standards is essential to ensure your safety in an accident or collision.
On top of this, consider getting a durable jacket, gloves, long pants, and boots to safeguard your body from potential injuries. Also, investing in high-visibility gear can help you stay safe during a night drive so that other vehicles can see you clearly.
2. Familiarize yourself with local traffic laws
Every county has its traffic laws, and San Diego is no exception. Take the time to research local traffic regulations to avoid causing motorcycle accidents in San Diego and ensure a safe ride. Look into the speed limits, parking regulations, and right-of-way rules.
3. Follow lane-splitting rules
Lane splitting is the practice of riding between lanes of slow or stopped traffic. This practice is unique to California motorcycle culture and legal in San Diego. However, wrong execution may result in serious accidents. As such, it's essential to approach this technique with utmost care.
Remember to be aware of your surroundings and maintain a safe and controlled speed while lane splitting. This way, you can avoid oncoming traffic and prevent any crashes. You can also use your indicators to inform drivers of your presence. Also, watch out for opening car doors, sudden lane changes, and unpredictable driver behavior.
4. Prepare for all weather conditions
While San Diego—and the entirety of California—is known for its year-round good Mediterranean weather, the county's climate can quickly change. Make adequate preparations when riding your motorbikes in the area. For example, you can check the weather forecast before going out and dress accordingly.
Prepare for sudden showers by carrying a lightweight rainproof layer. Adjust your speed and braking, especially for slippery wet roads that cause serious accidents. Wear the appropriate clothing for hot weather and stay hydrated to prevent heat-related issues. Thinking ahead for different weather scenarios can ensure a safer and more comfortable ride.
5. Be ready for different road conditions
From smooth highways to winding mountain roads and city streets, San Diego offers a diverse terrain you should be ready for. Remember, each environment demands different riding techniques. So, research how to traverse these terrains more safely.
For example, maintain a safe following distance on roads with poor surfaces or potholes. You should also be cautious around construction zones where uneven surfaces, loose gravel, and even hazardous materials may be present. More importantly, familiarize yourself with routes that have sharp turns and blind corners to help you adjust your speed and riding style accordingly.
Mastering the Art of Road Safety in San Diego
Motorists often have San Diego, California, on their list of must-visit places. With beautiful landscapes and perfect year-round weather, the area can give motorists an experience they won't forget. However, it isn't immune to motorcycle crashes. Accidents can happen no matter where you are, so exercise caution and proper judgment when traversing the roads of San Diego.
If you've been involved in a crash and need a motorcycle accident lawyer in San Diego to guide you, reach out to us at RMD Law. Our team of experienced personal injury lawyers is ready for the tireless representation you deserve.
Contact us for a free case evaluation today.