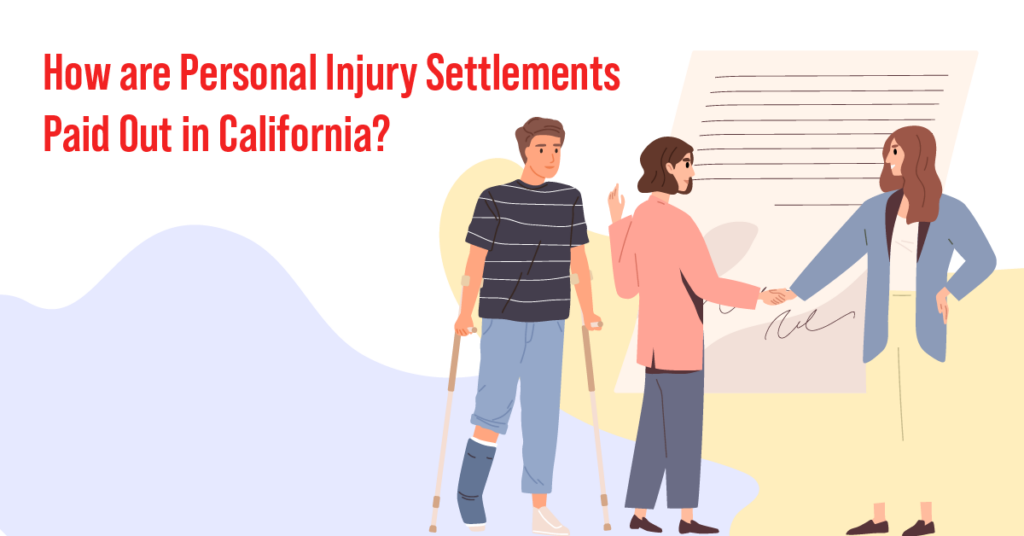 If you won a personal injury case, you'd certainly receive compensation from the liable party. However, your lawyer needs to negotiate a reasonable amount on your behalf. Once the negotiation is completed, there are a few more steps you and your lawyer must accomplish before you can finally take your money home.
You might be wondering, how are personal injury settlements paid out in California? Let this article be your guide.
The Settlement Payment Process: How It Works
It's crucial to be knowledgeable about the process of personal injury settlements in California if you want to be compensated for your injuries. Here's how the settlement payment process works.
1. You sign the settlement release form
Upon agreeing to a settlement amount, you must sign a settlement release form. This confirms that you have agreed to the amount and will no longer pursue monetary compensation from the liable party or their insurance company. Signing the settlement form releases all responsible parties involved from future damages and liability.
2. The insurance company mails a check to your lawyer
Once you've signed the release form, your lawyer will send it to the liable party's insurer, which then issues the settlement check. The check will be written under your name and reviewed by your lawyer upon receipt.
3. Your attorney deposits the check
After receiving the settlement check, your attorney will deposit it into Interest on Lawyer Trust Accounts (IOLTA). This is where a law firm keeps the client's money pending the final resolution of the case. This account is limited to approved financial institutions, and the law firm does not earn interest over time.
4. Your attorney will guide you in settling your medical bills
Before getting your compensation, you need to settle your medical bills first. Your lawyer can guide you in dealing with the possible remedies, such as liens. These are deferred payments that the hospital can later recover from the liable third party rather than insisting on upfront payment from you.
By law, liens must be paid in full before a settlement amount can be received.
5. You receive the compensation
After deducting the liens, attorney's fees, and other litigation costs, your lawyer will give you a written breakdown of all the expenses. After signing the document, expect to receive your settlement check in the mail.
Payout Options for Personal Injury Settlements in California
There are different options for receiving compensation in a personal injury case in California. These are the following:
If the settlement is paid in a structured manner, you receive guaranteed payments periodically. This payment option ensures that you will have income in the future, in addition to tax exemption benefits. This is suitable for risk-averse individuals who have no regular source of income.
In contrast to the structured settlement, the lump-sum payment option allows you to receive the full settlement amount at once. This benefits those who want full control of their settlement money. However, with no governing entity to monitor the funds, there is a possibility on the part of the plaintiff to mishandle the money, mindlessly spend it all, and consequently incur debt.
What Mode of Settlement Payout is Right for You?
Determining which payout mode is right for you involves assessing your financial needs and the settlement amount. The lump-sum method is appropriate for small payouts as it can compensate for your immediate loss. Minimal amounts are not worth the trouble of an extensive payout scheme.
On the other hand, the structured settlement method is suitable for large payouts as they require more attention and care to avoid undesirable situations like financial mismanagement.
Settling Your Case
A personal injury settlement can be a complicated affair or an ordeal considering the various processes involved. Even receiving the settlement amount requires an analysis. However, you can navigate the settlement payment process with ease with the information discussed above.
If you need an attorney to work on your personal injury case, reach out to us at RMD Law. We have a team of experienced lawyers ready for the tireless representation you deserve. Contact us today for a free case evaluation!