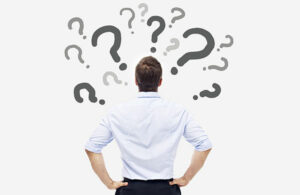 If you are looking to hire a personal injury attorney in Orange County, you will find no shortage of legal representatives who are willing to take on your case. After a serious accident, you need to be sure that you have found the right lawyer.
The best personal injury lawyer is one who will handle your case with care and compassion, and will get you the full and fair financial compensation that you need to pay your medical bills and support your family. Finding the right personal injury attorney can feel like a difficult, even overwhelming task. To do so, you need to know the questions to ask.
At RMD Law, our legal team is committed to protecting the rights and interests of injured victims in Orange County, California. We want to make sure that you are equipped with the right questions to get the answers that you need to make your decision.
7 Questions You Should Ask Before Hiring a Personal Injury Lawyer
What Percentage of Your Caseload Includes Personal Injury Cases?
The best personal injury lawyers focus their practice on personal injury law. As a general rule, you do not want to hire an attorney who merely dabbles in personal injury law, while also handling a wide range of other types of cases. You should look for a lawyer who specializes in personal injury claims.
Have You Handled Cases Similar to Mine?
Not all personal injury claims are exactly alike. Beyond finding an attorney who is focused on personal injury law, you should also look for a legal professional who has handled other claims that are similar to your own.
For example, if you were injured in an Orange County car accident, you will be best served by hiring an attorney who has extensive experience handling motor vehicle accident cases. Likewise, if you were hurt in a slip and fall accident, you will want a lawyer who has handled similar premises liability cases.
For victims who sustained catastrophic injuries, it is highly recommended that you look for a personal injury lawyer who has prior experience with claims involving very serious injuries. For instance, there are many special considerations that must be accounted for when filing a claim that involves a severe spinal cord or brain injury. If you or your loved one has suffered this type of injury, you need a lawyer who is fully prepared to protect your best interests.
How Much Attention Will You Pay to My Case?
If a lawyer does not have time to give your case the full attention it deserves, then you need to find a different legal representative. Unfortunately, some unreputable attorneys take on as many personal injury claims as possible, with the primary goal of reaching a quick settlement. You do not want to work with this type of lawyer. You deserve maximum compensation. You need an Orange County personal injury lawyer who will put in the time it takes to get you the best results.
Do You Have Trial Experience?
In most cases, personal injury claims do not go to trial. According to data provided by the Bureau of Justice Statistics (BJS), less than five percent of personal injury cases go to trial. Instead, most claims are resolved through out-of-court settlements. That being said, a trial is always a possibility in any legal case. You need a personal injury lawyer who has experience in the courtroom. If your case does get to the trial stage, you need to know that you are in good hands.
What is the Value of My Claim?
One of the worst things that a personal injury attorney can do is to build up a victim with false hope and unreasonable expectations. A good personal injury lawyer is always honest and straightforward with their clients. Of course, a lawyer will not be able to give you an exact answer as to the value of your claim; but they should be able to provide some helpful and honest guidance.
Do You Have a History of Successful Results?
You want to hire a personal injury attorney who is reputable. There are many different resources that you can look to in order to learn more information about a lawyer. For example, the State Bar of California provides the public with information on the licenses and disciplinary history of all lawyers in the state. You can also review customer reviews and references to find out more information. That being said, for an injured victim, nothing matters more than results. Do not hesitate to inquire into an attorney's history of case results. You want to work with an Orange County personal injury lawyer who has a proven track record of success.
What is Your Fee Structure?
You need to know when and how your attorney will get paid. Many personal injury lawyers take cases using contingency fee arrangements. This type of payment structure can be beneficial because it means that the client will not be required to pay any upfront or out-of-pocket fees. Instead, the attorney will recover legal fees as a percentage of the client's settlement offer or verdict. For many injured victims, this is the best type of arrangement.
You should also look for a personal injury attorney who offers free legal consultations. During a free consultation, you will have an opportunity to ask all of these questions, and any other specific questions that you might have about your own case. Not only will the free consultation give you a chance to get some valuable information about your claim, but it will also give you an opportunity to assess whether or not this attorney is actually the right person for you.
Contact Our Orange County Personal Injury Attorneys Today
If you were hurt in an accident in Orange County, California, you need a top quality legal advocate by your side. At RMD Law, we have settled hundreds of personal injury claims, recovering millions for our clients in the process. To learn more about what our legal team can do for you, please call us today at (949) 326-5000 for a free case evaluation.