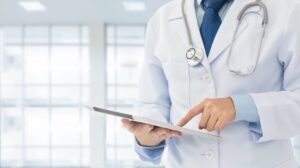 Losing a loved one is hard enough, but losing someone in an accident due to someone else's negligence brings indescribable pain to the family members left behind. These are accidents that could've been avoided if someone had used reasonable care while driving. While it's impossible to place a financial value on your loved one's life, an Orange County wrongful death attorney can help get you compensation to cover your bills and other expenses, so you can attempt to move on with your life.
What Constitutes Wrongful Death?
The distinguishing factor in a wrongful death claim is the negligent act that resulted in the death. These are typically incidents where the at-fault party did not intend to hurt the victim; the death was due to their negligence.
Some common examples of wrongful death claims include:
Distracted driver causes fatal collision;
Person dies after eating tainted food that was not properly prepared or inspected;
Child dies after swallowing a part of a toy that came apart;
Patient dies because a medical professional failed to correctly diagnose a condition;
Patient dies from a prescription that was wrongfully filled;
Person dies after encountering unsafe conditions at a store or other public business;
A work-related death caused by a reckless delivery driver;
Nursing home resident who dies because of lack of supervision.
California is one of a few states that allows for a wrongful death claim based on extreme actions, like constant ridicule that causes severe emotional distress that causes someone to take their own life.
Who Can Sue for Wrongful Death in California?
Only certain people are authorized to bring a wrongful death claim in California. These people include:
Decedent's surviving spouse
Decedent's domestic partner if registered
Decedent's surviving children
Grandchild if the child of the decedent is no longer alive
If the decedent has no surviving spouse, partner or children, then anyone who would be entitled to the decedent's property through intestate succession can bring a wrongful death lawsuit. This can include the decedent's parents or siblings.
If there is someone who can show they are financially dependent on the decedent, there may be additional people entitled to bring a wrongful death lawsuit. These could be:
Decedent's 'putative' spouse and children
Decedent's stepchildren
Decedent's parents
Any minor who lived with the decedent for 180 days or more prior to his or her death
Surviving spouse of a void marriage if the spouse truly believed the marriage was still valid
Types of Damages Available in a Wrongful Death Lawsuit
There are specific types of damages available in a wrongful death claim. The amount of compensation received will vary based on the individual facts in your case. Damages are typically allocated to compensate the decedent's estate for losses associated with his or her death, while the other portion is for surviving family to help compensate them for the personal losses they incurred.
Some types of compensation that are typically allocated to the estate are:
Hospital and medical bills for the decedent's injuries or final illness
Funeral and burial expenses
Loss of earnings
Compensation allocated to surviving members can include:
Loss of anticipated financial support
Value of household services
Loss of community, love, affection, attention, moral support, and guidance
Damages that compensate the estate for losses or expenses that the decedent occurred prior to his or her death would typically fall under a survivorship claim. Some of these expenses can include ambulance charges and loss of earnings during the hospitalization. Expenses the estate incurs like funeral and burial expenses typically are part of the wrongful death claim rather than the survivorship action. While two distinct legal claims, they are typically joined under one lawsuit.
Some states allow the estate to pursue damages for pain and suffering the decedent experienced prior to their death. However, California is not one of these states. There may be some exceptions in limited cases. One example is if the death was caused due to neglect or abuse while under the care of a dependent care facility or nursing home.
Statute of Limitations for Wrongful Death Claims
Like other states, you have a limited amount of time to file a wrongful death claim in California. The statute of limitations requires that you file a wrongful death claim within two years from the date of the person's death. If you fail to file a lawsuit within the statute of limitations, it is very likely that your claim would be barred.
Retaining a California Wrongful Death Attorney
If your loved one passed away due to someone else's negligence, it's important to speak with an Orange County wrongful death attorney as soon as possible. Contact us today at (949) 326-5000 to schedule a consultation. Let one of our skilled and compassionate attorneys help during this difficult time.